Modbus is a standard protocol for serial communication. Popular across industries, it is often used to connect various industrial electronic devices and instruments to a system that gathers data or a main controller. A common example would be a device that measures temperature and humidity level and sends collected data to the control center via a computer.
Contents
What is Modbus?
The serial communication protocol known as Modbus was developed and published in 1979 by Modicon® with the intent to deploy it in their programmable logic controllers (PLCs). The protocol is basically a technique of enabling data transmission between devices via a serial interface. The Modbus Master is the name for the device that requests data. Its data requests are handled by devices known as Modbus Slaves. There is a single Master in the standard Modbus network configuration, and up to 247 Slave devices uniquely identified by a Slave Address from 1 to 247. The Master has the ability to write to the Slave devices.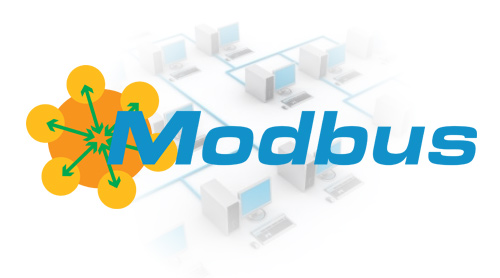 The official specifications of the Modbus protocol are defined here
Uses of Modbus
Manufacturers can incorporate Modus into their equipment royalty-free since it was developed as an open protocol. It is widely used when connecting industrial electronic devices and has evolved to become a common communications protocol used extensively in industry and manufacturing. The protocol is primarily used to enable the data transmission that is required between remote instruments and the central data server or controller. An example is a pressure monitoring device that updates the central computer through serial communication. Supervisory control and data acquisition (SCADA) systems often use the Modbus protocol to communicate between a remote terminal unit (RTU) and the supervisory computer. There are versions of the Modbus protocol available for (Modbus RTU and Modbus ASCII) and for Ethernet (Modbus TCP).
What is Modbus TCP/IP protocol?
Modbus TCP/IP is one kind of Modbus protocols designed for controlling and supervising equipment over TCP or IP. It is possible to use Modbus over Internet or Intranet if a device supports TCP/IP sockets and you know how to execute a TCP driver.
Else, there are alternative ways of doing it, we'll talk about them below.